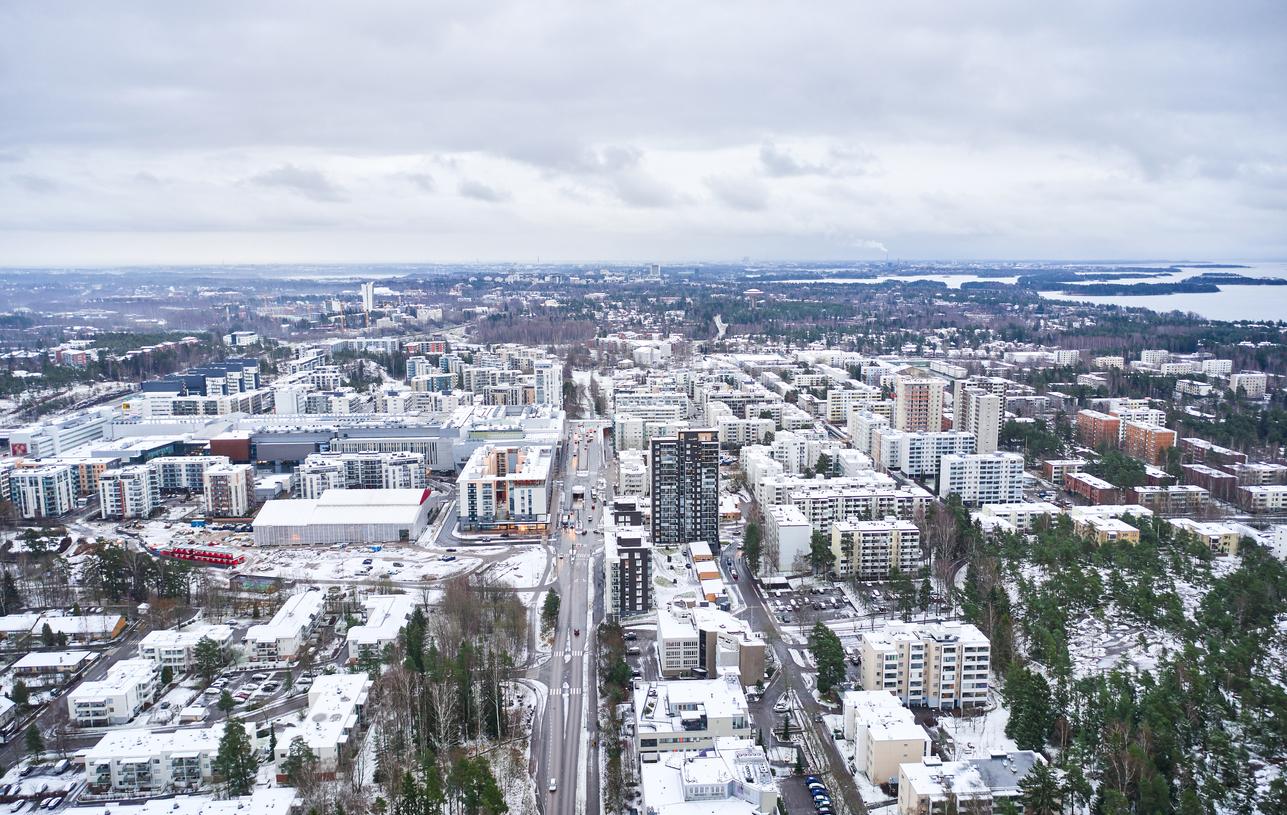 Oilon will deliver a 1.3-megawatt heat pump system to Fortum in Espoo, Finland. The air-water heat pump will be the largest of its kind in Finland, and it will replace coal as a primary energy source. The system will produce both district heating and district cooling. After a pilot period, the facility is planned to be expanded to 11 megawatts.
"Industrial-scale heat pumps are an excellent means to replace coal energy and cut carbon emissions in energy production," said Thomas Ekholm, Manager of the New Solutions unit of Fortum's heating and cooling business.
When completed, the 11-megawatt heat pump system will replace coal energy by as much as 92 gigawatt-hours yearly. Emissions will be reduced by over 31 000 tons of carbon dioxide per year, equivalent to omitting 14 500 cars from traffic every year.
"Outside air is an inexhaustible source of primary energy. It can be used to produce large quantities of heat, thus reducing the burning of fuels in district heating," Ekholm says.
The new facility will be inaugurated in the first months of 2021. The heat pump system is delivered by Oilon, a leading Finnish technology company specialising in environmentally friendly energy systems. The delivery includes planning, installing, commencement, and controlling operations.
"We have been vigorously tweaking the technology of large heat pumps for around fifteen years. As an example of their potential, the heat pump in Espoo will be able to produce district heating of almost 100 degrees Celsius out of freezing air," says Oilon's Sales Manager Jussi Alpua.
The Espoo facility is a so-called CHC facility (combined heating and cooling), producing both district heating and district cooling. District heating is the most common means of heating buildings in Finland. District cooling, in turn, is rapidly becoming more common in large cities.
District heating and cooling are largely produced with the same technology, but district cooling demands a separate piping network for distributing the cold water. Industrial heat pumps producing district cooling are an extremely energy-efficient means for cooling houses, compared to separate apartment-specific heat pumps.
The Espoo facility will have two heat sources, outside air and the waste heat produced by the cooling network.
"It will be fascinating to optimise a large-scale air-water heat pump and to follow what efficiency ratios we can achieve in varying outside temperatures," Alpua said.
The Ministry of Economic Affairs and Employment of Finland has granted the project an investment aid of three million euros. The aid is targeted at projects that voluntarily accelerate phasing out coal-burning in district heating power plants. The ministry prioritises projects that utilise non-burning technologies.
"Energy companies are a large customer segment for us. By now practically all of them find it crucial to reduce carbon emissions. Large-scale heat pumps speed up this development. They turn electricity into heat with a high efficiency ratio, while utilising waste heat that would otherwise be lost to the atmosphere," Alpua said.
The Vermo heat pump system is a part of the Clean Heat project by the city of Espoo and Fortum. The project aims to make district heating carbon neutral in Espoo, Kirkkonummi, and Kauniainen before 2030. The district heating networks in the area serve 250 000 end-users in both homes and offices.
Thomas Ekholm of Fortum believes that heat pump technology will play a big role in Fortum's business in the future.
"For us, this technology is very compelling indeed. Heat pumps enable the shift from burning fuels to carbon-neutral heat production. The co-operation with Oilon has been exemplary, and we expect that the project will be a great success," Ekholm said.
Contact:
Martti Kukkola
Chief Business Officer, Industrial Heat Pumps and Chillers, Oilon
martti.kukkola@oilon.cn
+358-400-312060