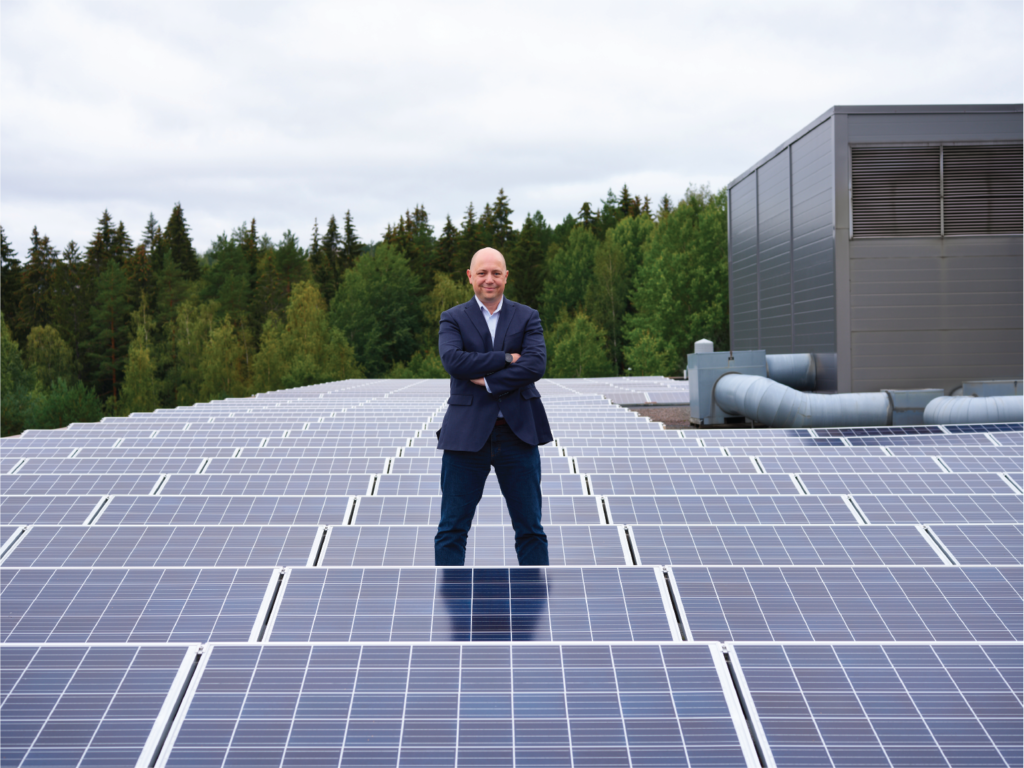 Oilon is committed to the Science Based Targets (SBTi) initiative for limiting global temperature increase to 1.5 degrees °C in accordance with the Paris Agreement. Over the last decades, Oilon has consistently worked towards reducing our own emissions. Today, we have raised the bar even higher.
The fight against climate change requires ambitious action from companies. Environmental responsibility is one of the cornerstones of the Oilon strategy. A third-generation family business, we find it important to preserve nature and enable a future worth living for future generations.
"Oilon's purpose is to develop sustainable energy technology. Our environmental goals have always been reflected in our products and the emission reductions achieved by our customers. Additionally, we are aware of the environmental impact of our own operations and want to set a good example to others," says Tero Tulokas, CEO, Oilon.

Oilon has pledged that by 2030, we will reduce both the direct and indirect greenhouse gas emissions from our own operations by at least 46 per cent from the 2019 level (Scope 1 and 2). The Science Based Targets initiative has approved and verified Oilon's goals. This approval shows that Oilon's goals are based on scientific facts and that where Oilon's own emissions are considered, our actions will limit global temperature increase to 1.5 °C by the end of the century (compared to pre-industrial temperature levels).

Currently, approximately 3,000 pioneering companies are working with the Science Based Targets initiative to reduce their emissions in line with climate science. Oilon joins the ranks of the 1,000 companies whose goals are in line with the initiative's most ambitious 1.5 °C target for reducing their emission levels.
For years, Oilon has worked towards reducing our own emissions. These efforts will now be accelerated to meet the new goals. Our main means of reaching our emission reduction targets include using ground source heating in production facilities, utilizing solar power in production, and investing in upgrades that reduce the energy consumption of our properties. Since 2020, the bulk of the electricity used by group companies has come from renewable energy sources.