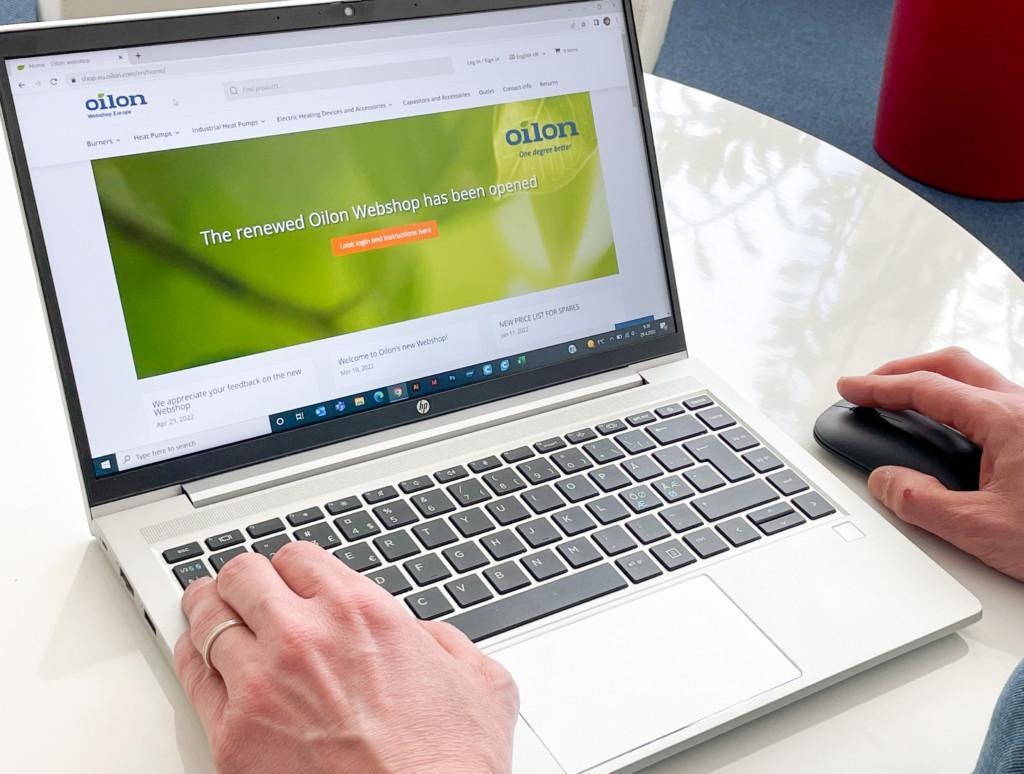 Our aim is to provide even better and more flexible service through our online store. On April 29, 2022, we renewed our online store by switching over to a new platform. You can now shop conveniently with a mobile device, and we offer card payment as an option. Thanks to improved and dynamic product search and customizable price list download options, the webshop is easier to use than ever.
In addition to promotional products offered in the shop, you will be able to make inexpensive purchases in the new Outlet section. We have also upgraded the design and layout of Oilon Webshop.
You can visit the new webshop through the Oilon website or directly at https://shop.eu.oilon.com. You can immediately start using the new webshop and make your first purchases.

After the launch date, our online sales will be completely transferred to the new platform, and customers will be automatically redirected from the old store to the new webshop.
If you have any problems, our Spare part sales team is happy to assist you.
We value your feedback. If you have any feedback or comments, there is a feedback form in one of the bulletins posted on the webshop.