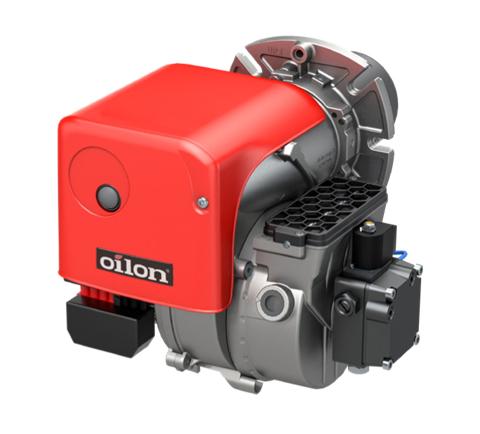 Capacity range: 15 - 550 kW
BF 1 - BG 450-2 burners
Oilon burners are especially suited for hot water boilers,
steam boilers, and hot air generators. They can be used
in both forced-draught and induced-draught combustion
chambers, and in a wide range of different conditions.
All models feature automatic flame monitoring.
Burner operation is controlled by a program relay,
which takes care of all the necessary program stages
automatically.
Oilon oil burners are designed and manufactured in
accordance with standards EN 267 and EN 298 and gas
burners with EN 676.
All oil burners presented in this brochure are suitable for
firing light fuel oil. For applications requiring renewable
heating oils, please contact us, and we will determine
which burner solution is best for you.
Our gas burners are compatible with both natural gas and
liquefied petroleum gas. In either case, the structure of the
burner will be identical. However, burner adjustments and
the gas supply pressure depend on the fuel; for further
details, refer to your burner's operation and maintenance
manual.