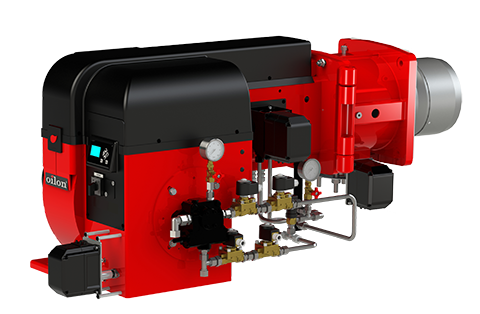 Capacity range: 270 - 3,500 kW
Burner series 130 - 280
Burners in the 130 – 280 series are fully automatic monoblock burners for single- or dual-fuel use. The available fuels are gas, light fuel oil, and heavy fuel oil. The burners feature either two-stage (H) or modulating (M) capacity regulation.
Depending on the automation system and regulation setup, control automation can be integrated into the burner or installed in a separate cabinet. If you need to connect the burner or the burner's status information to the plant's remote monitoring system, it is advisable to use the separate automation system option (WDx00). The Low-NOx burners in the series are compliant with class 3 (EN676) requirements.
Applications: e.g. water and steam boilers, hot air generators, and thermal oil boilers. Also available for ships and offshore applications.